About Siberians
Siberian cats from Russia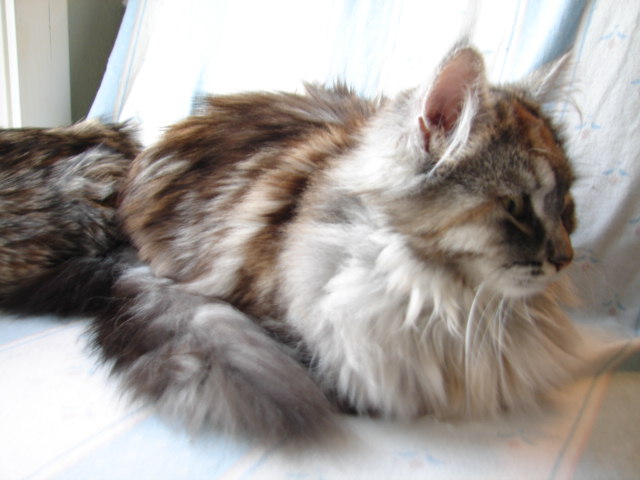 Siberians are a natural breed, originating in Russia,
renowned and cherished in Russian homes for many years.
The mature Siberian weighs between 10 - 20 lbs, with some males
becoming even larger. They are slow in maturing, becoming full grown in 5 years.
Siberians have a strong muscular body and a firm build. They have a powerful musculature, and weigh more than they would appear to. Their legs are thick and strong, and their paws are large and round. They have long hair tufts between their toes. .
The Siberianís coat is backed by long water-repellent hairs and a dense undercoat, which insulates them from the freezing cold, and is also water resistant. The collar and leg area are distinguished by a luxurious plumage.
Siberian cats are known as calm, level and modest, yet they may be extremely active. These cats, being natural hunters, have great physical shape at all ages, they jump, climb and swim really well. As a natural breed, Siberians are quite healthy and are not subject to inherent flaws.